Happy Canyon Vineyard Blog


Winery News: September, 2022
2022 Harvest Season Is Here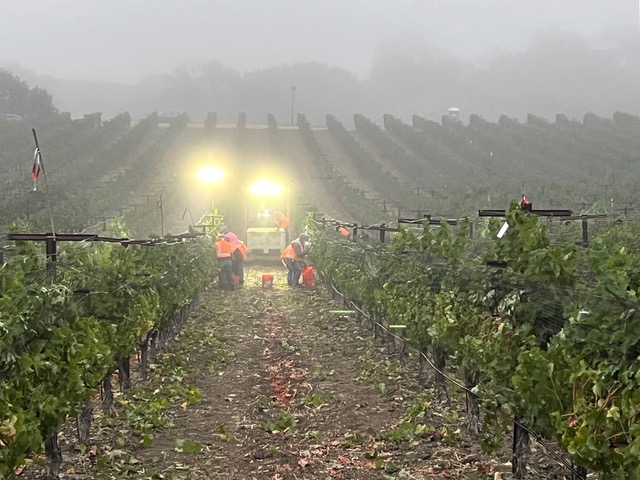 2022 Harvest is upon us. In the midst of one of the hottest and longest heat waves on the central coast of California, the vineyard is looking great. Our vineyards are mature, our grape varietals are robust, and we constantly and consistently prepare for these moments. Even on the hottest days, we work late into the night and early in the morning to prepare our vines. We give them water when they need it and love when they want it. Farming is most often about preparation rather than reaction. Therefore, we choose to work instead of worry. This work brings joy, even when it's difficult.
For us, while harvest is hard work, it's more about why we do what we do, rather than simply what we do. It's about creating a legacy over time that represents our family. We started our harvest year picking our Sauvignon Blanc fruit from "Davey's Block". This fruit is aptly named after our son whose spirit matches the qualities of these vines. Like our son, the fruit is sensitive, yet full of energy and fun. In the coming days we will pick "Gracie's Clone" Cabernet Franc. This one-of-a-kind clone is spicy, vervey and beautiful like our daughter. There is no better representation of who we are. We are a family, and our aim is to spread this sentiment to the world.
Visit Our Tasting Room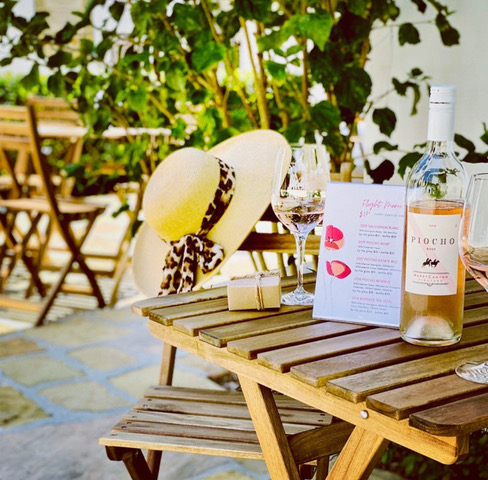 Visit our tasting room in the heart of Santa Barbara, where you'll find a selection of our latest releases to be enjoyed as a tasting flight or by the glass, we also offer wine and artisanal chocolate pairing flights. For a unique and special experience, we offer private tastings by appointment at our ranch and vineyard in Santa Ynez.
Can't Make it in Person? Shop Online!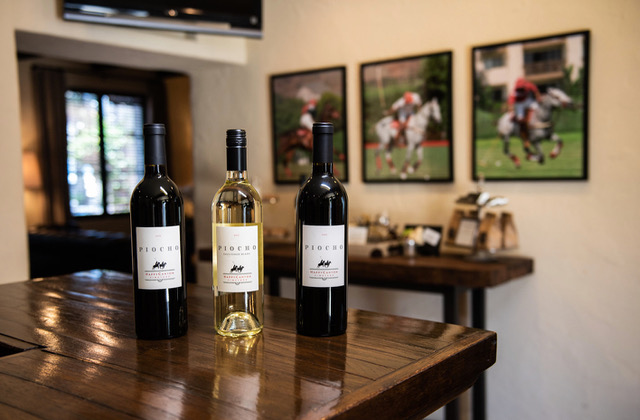 If you are unable to get to our location any time soon, remember that all of our current release wines are available for purchase on our website.
Host Your Next Event

Are you planning a special event? Host your event at our Santa Barbara tasting room or at our vineyard and ranch in Santa Ynez. Get in touch to find about our venues and facilities. You can e mail us at info@happycanyonvineyard.com or call: (805) 203-0749
Despite the record setting heat, the 2022 harvest is going according to our plan. Struggle not only makes us stronger, it makes our wines better. While yields are low, concentration, complexity and character are the result. The 2022 wines are stacking up to be aromatically beautiful and rich with flavor.
Happy Harvest and go be awesome today!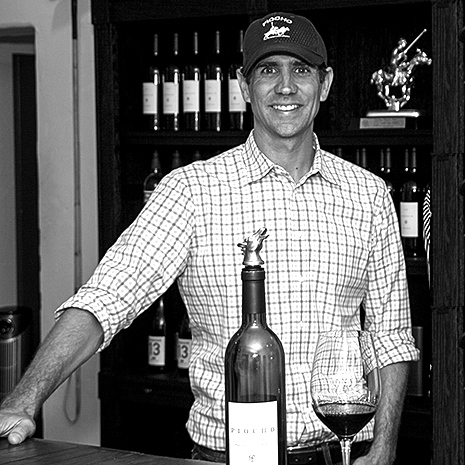 Sean D. Pitts
Executive Winemaker