Our Santa Barbara Tasting Room
Call us: 805-203-0749, email us: winetasting@happycanyonvineyard.com
Join us in our tasting room located at 30 El Paseo in the Wine Collection of El Paseo in heart of beautiful Presideo neigborhood of downtown Santa Barbara, California.
We are currently offering full service wine tastings in our new outdoor space in the beautiful El Paseo courtyard. Indoor seatings are available in limited capacity.
We are currently open everyday, 7 days a week from 12pm - 6:00pm.

Reservations highly encouraged:
While walk in service and tasting experiences are available, we encourage and highly recommend reservations to ensure we are available to give you a one of kind wine tasting experience.
Reservations Required:
For parties of 6 people or more.
Click here to reserve a table at our tasting room in Santa Barbara
email us: winetasting@happycanyonvineyard.com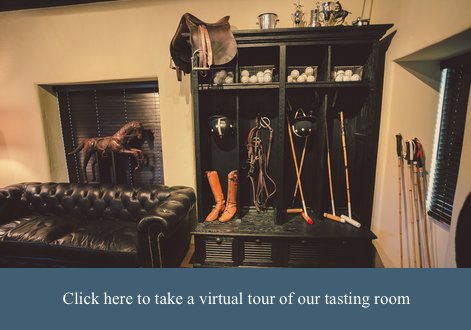 For a truly special experience, we offer private, by appointment wine tasting expierences at our ranch and vineyard. Reservations typically require about a two week advance notice. Contact us today!
Email: winetasting@happycanyonvineyard.com
Phone: (805) 203-0749
Want a ride or a customized vineyard / winery tour experience? Visit our Partners Page for a list of great people we work with!