May 5, 2020 | Sean D. Pitts
Happy Canyon Vineyard Piocho Vertical 2011 - 2016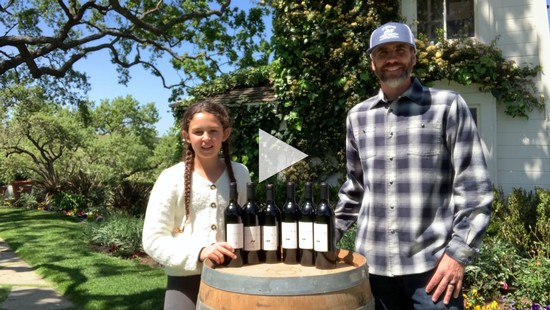 Click on the video below to listen to the fun details and see special guest, my daughter Gracie who talks about her favorite memory between 2011 and 2016.
Purchase a six pack Piocho Red Blend Vertical and receive a special invitation to have a one on one live virtual private wine tasting with me, Sean Pitts, Executive Winemaker.
Comments
Bitdefender Vs Kaspersky
@ Oct 8, 2020 at 11:36 PM
Your daughter's favorite memory that was 2011 to 2016 interesting, I like them.
Escorts in Jaipur
@ May 10, 2021 at 5:10 AM
Thanks for your shocking article, I get new data, new structures to do something, I trust you will share over unavoidably, I continue keeping it together for the next post, much respected.
http://www.kamyaagnihotri.com/
http://www.jodhpurescorts.org.in/
http://www.jaipurescort.net.in/
http://www.jaipurescortsnight.in/
http://www.escortsservicejaipur.com/
Jaipur Escorts
@ May 10, 2021 at 5:11 AM
Interesting post. I Have Been examining this issue. so a devotion of gratefulness is all together for posting. Amazingly cool post. It's about affecting and Useful posts.
http://www.jaipurescortsservices.co.in/
http://www.vipjaipurescorts.com/
http://www.escortsservicesinjaipur.com/
All VIP Escorts
@ Jun 23, 2021 at 9:05 AM
It was very much created and straightforward. Not at all like extra web journals I have perused which are truly not unreasonably great. I likewise discovered your posts exceptionally intriguing certainty subsequent to perusing. I needed to go show it to my companion and he delighted in it too!
Lusty Needs
@ Jun 23, 2021 at 9:06 AM
In a flash astonished with all the helpful data that is on it. Exactly what I was searching for and I am anticipating perusing your different posts soon!
Raipur Escorts
@ Jul 26, 2021 at 3:51 AM
The hot and sexy Girls are here to give all sorts of fun and enjoyment here.
Blacksheep community
@ Aug 5, 2021 at 4:08 AM
Very good points you wrote here..Great stuff...I think you've made some truly interesting points.Keep up the good work.